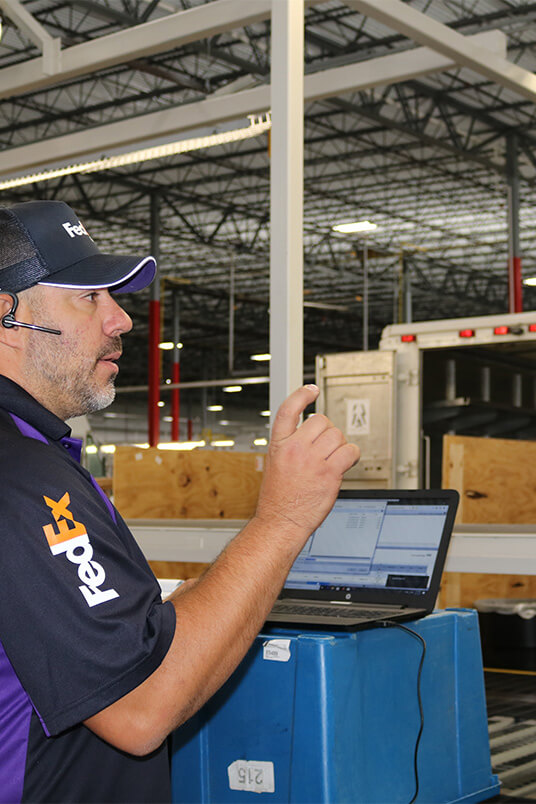 What we do
Apex Delivery Logistics is a contracted service provider for FedEx Ground. We are one of the largest FedEx delivery contractors in central Massachusetts offering package delivery services to both homes and businesses. Apex is an employee and service focused company. All our drivers are employees of the company and enjoy benefits such as holiday pay, paid time off, company sponsored health insurance, worker's comp and unemployment insurance. We believe happy employees deliver the best customer service.
Team
Anthony Brykowski
Executive Director
Anthony Brytowski serves as the Executive Director for Apex Delivery Logistics. He has been with the company since 2015 and has over 10 years of experience with package delivery systems. Anthony has over 20 years of business management in addition to customer service experience.
Anthony's system analysis and problem resolution expertise has enabled him to achieve aggressive productivity goals during his tenure with Apex. Anthony negotiated and secured contracts that doubled the size of the company during his first year as the company's executive director.
Matthew Coppolino
Operations Manager
Matt Coppolino serves as the Operations Manager for Apex Delivery Logistics. He has been with the company since 2016 and has over 15 years of management experience. Matt's Military and professional experiences have groomed him for the fast paced, ever changing package delivery sector.
Matt's people skills and management style has cultivated a positive and professional working environment. His reliable support of the Apex team continues to create opportunity for growth. Matt continues to make himself available for every challenge Apex provides.
Contact Us
Fedex Ground Terminal

This is the location where our drivers work from
299 Shrewsbury St.
Boylston, MA
Recruitment & Human Resource Office
This is the location where our human resources and
recruitment team is based
61 Harvard St., Suite 105
Worcester, MA